Welcome to the "Bac Ninh Real Estate Report" program. This will be a real estate information update program in Bac Ninh market, which is broadcast monthly.
The number of cases increased, Bac Ninh stepped up vaccination against COVID-19.
In the face of the complicated development of the epidemic, forecasting the number of cases may increase in the coming days, the People's Committee of Bac Ninh province has just issued a written request to departments, branches and localities to implement the Prime Minister's Electricity on vaccination and some measures to promote prevention covid-19 in the province.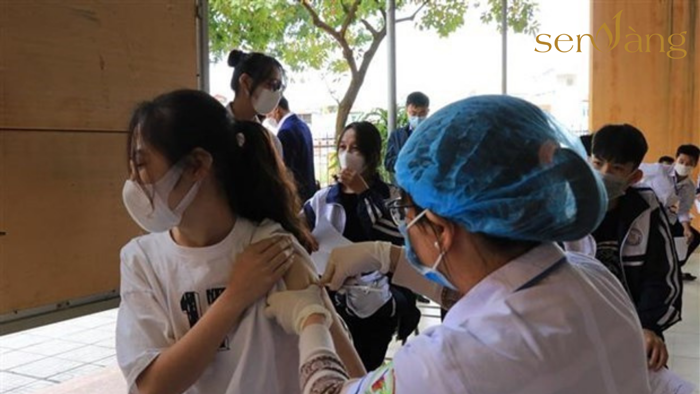 The forces continue to "knocking on houses, scouring each person," making a list of people in the vaccination category, especially those in the risk group (people aged 50 years and older, people with underlying diseases) who have not received enough injections, injected not enough shots or not received 3 shots, mobilized people to agree to inject,  make a list to send to the health sector to organize vaccination as soon as possible.
Investors scramble to "hunt" gold projects in Bac Ninh in the first month of the year 
The strong transformation when preparing to go to the central city in 2022 has become a "catalyst" that makes Bac Ninh become a vibrant market and leading interest.
This is also an area with a large supply of quality and demand from Hanoi and neighboring provinces and the labor force working in industrial parks is constantly increasing sharply year by year. Mr. Nguyen Van Dinh – Chairman of The Vietnam Association of Realtors said that according to the survey in the first quarter of 2022, the level of interest in real estate in Bac Ninh increased by 28% compared to the same period last year. Experts assessed that the first demand force came from the wave of population shifting from the central districts that are already overloaded with infrastructure and residents.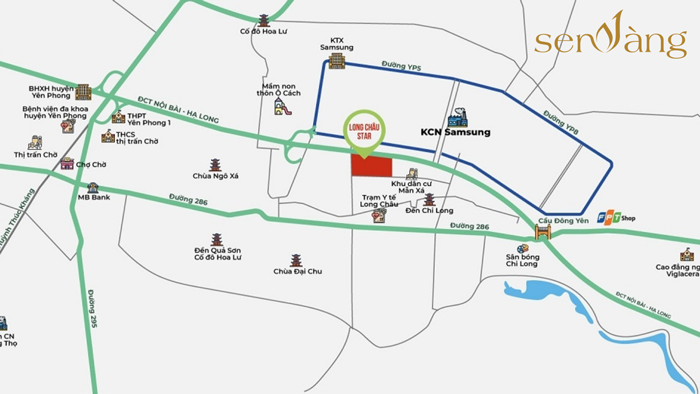 Accordingly, Bac Ninh with the advantage of bordering Hanoi, Noi Bai airport and Hai Phong port, serves as an important development pole on the outskirts of Hanoi capital promising to be an ideal destination in this wave of displacement.
Next must be mentioned the demand force from the continuous growth of industrial real estate. Bac Ninh currently has 15 concentrated industrial parks, 1 information technology park and more than 30 industrial clusters, including many large corporations in the world such as Samsung, Canon (Japan), Foxconn (Taiwan, China) …
Detained Vice Chairman of Tu Son city Nguyen The Tuan in relation to violation in real estate auctions 
Police in Bac Ninh province have arrested The Standing Vice Chairman of Tu Son City People's Committee Nguyen The Tuan and Deputy Director of Bac Ninh Provincial Department of Finance Pham Quoc Tuan for their involvement in violations at a real estate auction project in the area.
Regarding the case of "Violation of regulations on management and use of state assets causing loss and waste" occurred in Tu Son city, Bac Ninh province, The Police of Bac Ninh province has just detained deputy director of Bac Ninh Provincial Department of Finance Pham Quoc Tuan for investigation, clarify the issues related to the above violations.
Mr. Pham Quoc Tuan was born in 1964, residing in Bac Ninh city, Bac Ninh province, was detained by the Public Security Agency for "violating regulations on management and use of state assets causing loss and waste", according to Article 219 of the Criminal Code 2015.
Previously, also related to the above incident, The Police of Bac Ninh province detained Mr. Nguyen The Tuan, born in 1974, Standing Vice Chairman of Tu Son City People's Committee for "Violating regulations on management and use of state assets causing loss and waste", according to Article 219, Criminal Code 2015.
Many Bac Ninh real estate projects benefit from a series of transport projects implemented in the next 5 years
With a strong transformation as it prepares to become a central city in 2022, real estate in the northern FDI "capital" is "warmed up" again, with many projects expected to benefit when transport works are completed.
It is expected that ring road 4 will pass through a series of urban areas, industrial parks in Thuan Thanh district, Que Vo and Bac Ninh city. Specifically, the project through Thuan Thanh in the communes: Nguyet Duc, Ninh Xa, Mao Dien, Hoai Thuong; through Que Vo Bac Ninh in Chi Lang, Yen Gia, Phuong Mao communes and through Bac Ninh city in Nam Son ward.
With the roadmap to become a town in 2022, Thuan Thanh district is focusing on implementing basic planning and construction investment. This is also the place where three Thuan Thanh Industrial Parks (1, 2, 3) with a total scale of up to 1,004 hectares, invested by Viglacera. Thuan Thanh 3 Industrial Park is owned by Khai Son jsc and Trung Quy Bac Ninh. 
In addition, in the future, there will be two more industrial parks concentrated in Ngu Thai commune and Nguyen Duc commune, Thuan Thanh district and Van Ninh commune area in Gia Binh district with a total area of 500 hectares.
Bac Ninh: Sao Hong social housing project accused of selling price differe5nce, delayed handover
Accepting the loss of a difference of several tons of millions to hundreds of millions of VND / apartment compared to the approved price of the Department of Construction but many workers and workers who are customers of Sao Hong social housing project (Que Vo) still have to fall into misery when the project has been delayed for more than a year.
In the petition sent to The Labor Newspaper, in addition to being upset because the investor promised a lot but still slow to hand over the apartment, Ms. Pham Thuy My (34 years old, Que Vo Industrial Park), a customer at Sao Hong social housing project reflected the investor selling the difference compared to the registered price at the Department of Construction of Bac Ninh province, do not issue VAT invoices when residents pay in installments including 10% VAT, do not issue receipts or issue receipts but are not valid.
"I look forward to the authorities conducting investigations, inspections, supervision and inspection in accordance with the current legal order," Ms. My wrote in her application to the Labor Newspaper.
Bac Ninh adjusts the zoning plan for Gia Binh industrial park construction of more than 320ha
Recently, the People's Committee of Bac Ninh province approved the project to adjust the zoning plan for the construction of Gia Binh Industrial Park, Bac Ninh province, the ratio of 1/2,000.
Accordingly, the province will review the boundaries of adjacent projects to update and articulate the boundaries accordingly, supplementing the collection roads at provincial roads through the industrial park (DT282B, DT284, QL17).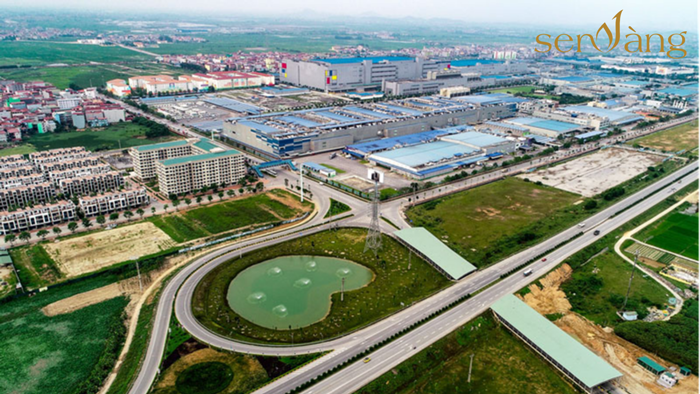 The area of the industrial park is about 306.69 hectares, the planned area outside the scope of serving the industrial park is about 15.37 hectares; The total planned area is about 322.06 hectares.
In terms of space organization, the two main space axes are two routes in the east-west and north-south directions connecting to QL17 and DT284.