Vietnam Real Estate Movement Program of the "Kenh dau tu Sen Vang" Youtube Channel is a program to update information on the real estate market.  And to start the program, let's review the main highlights in August in the real estate market:
1. Super project of 10 billion USD: Quang Ninh has assigned 568ha of land clearance to Vingroup
Land Development Center of Ha Long City (Quang Ninh) said that the complex urban project of Ha Long Xanh is a large project of the province with an area of ​​​​923.6 hectares for site clearance, affecting more than 300 graves and 1,562 households. in Ha Khau and Dai Yen wards. Up to now, the Center has handed over nearly 60% of the land area to investors with a total of 568/923.6 hectares, ensuring enough conditions for investors to start the project.
With the remaining area, the City Land Fund Development Center. Ha Long is speeding up the implementation of steps such as counting, measuring and drawing extracts, approving the compensation plan… to complete the handover of the entire area by the end of 2021.
The Center for Land Fund Development also said that the city now. Ha Long is performing site clearance for 66 projects, including 10 key projects of provinces and cities, 56 economic development projects and other projects, involving nearly 6,000 households. Typically, the project of a road connecting Cua Luc 1 bridge to Kenh Dong junction; Cua Luc bridge 1, 3; renovating and embellishing National Highway 279; Green Ha Long urban complex…
2. Many popular M&A deals increase the temperature of industrial real estate
In business mergers and acquisitions (M&A), it is reported that the market witnessed many new M&A deals in the first half of the year.
The most typical is the deal Boustead Projects Co., Ltd. has reached an agreement to buy back 49% of shares in KTG & Boustead Logistics Industry Joint Stock Company. If successful, this partnership will bring up to 13 real estate properties (10 of which belong to KTG and 3 belong to Boustead Projects) with a total asset value of up to 141 million USD, including approx. 840,000 m2 of land area and about 550,000 m2 of total rental area.
Or like ESR Cayman Limited, the largest logistics real estate platform in Asia Pacific, and BW Industrial Development Corporation (BW), a developer and operator of industrial and logistics real estate. leading in Vietnam, has a joint venture to develop 240,000m2 of industrial real estate in My Phuoc 4 Industrial Park near Ho Chi Minh City. HCM.
Regarding new projects, Logos Property's 81,000m2 project in VSIP Bac Ninh 1 industrial park is expected to come into operation in the fourth quarter of 2021. A relatively new investor in the market – Vietnam Industrial Park Group Joint Stock Company, has acquired a land fund of 250 hectares with an investment of 300 million USD. The company aims to develop factories and warehouses for lease in the high-end segment in Vietnam with a nationwide investment portfolio from Bac Giang, Hai Phong, Hai Duong to Dong Nai and Long An.
3. Vinh Phuc continues to enforce the allocation of agriculture   land to DOJI Group for urban construction
According to the plan, at 7 a.m. on August 4, 2021, the People's Committee of Yen Lac district will implement the enforcement of land acquisition in the Nam Vinh Yen New Urban Area project – phase 3.
 This is the third time the government has organized the enforcement. mechanism to recover rice land of people in Dong Cuong commune to hand over to DOJI Group to implement the project. In 2015, Mr. Vu Chi Giang, Vice Chairman of Vinh Phuc Provincial People's Committee signed the decision approving the investment of Nam Vinh Yen New Urban Area project (phase 3) for the investor on an area of ​​70.68 hectares.
However, after the project was announced, many people who lost their land in Dong Cuong commune and Dong Tam and Hoi Hop wards protested. They think that the compensation price of 60,000 VND/m2 of land with two rice fields and one color is too cheap.
Coincidentally, many whistleblowers in Dong Cuong, Dong Tam and Hoi Hop about the process of acquiring land to hand over to DOJI Group all encountered problems during the complaint process. Opponents of the project encountered problems that could not be found, and the State agency in Vinh Phuc also offered bonuses to households for quick site clearance.
4. Sun Group's billion-dollar project in Thanh Hoa has been approved to adjust the local planning
Thanh Hoa Provincial People's Committee has just decided to approve the adjustment of the local planning 1/500 of the project of Sea Square and the urban complex of eco-tourism, resort and high-class entertainment at Sam Son beach owned by Sun Group. 
According to Decision No. 2898/QD-UBND, the scope of research for local adjustment of the planning located in the project area of ​​Sam Son Sea Square Urban Area is limited as follows: The North borders Hai Ba Trung Street and the residential area. current status of residence; the West borders on Tran Hung Dao street; The South borders Nguyen Hong Le street and the current residential area; The East borders on Ho Xuan Huong street.
5. Da Nang proposes a series of trillion projects for the period of 2021-2025
The People's Committee of Da Nang City has just submitted a proposal to request the City Council to approve a Resolution on the list of key projects, creating a driving force for the socio-economic development of Da Nang city in the 2021-2025 period.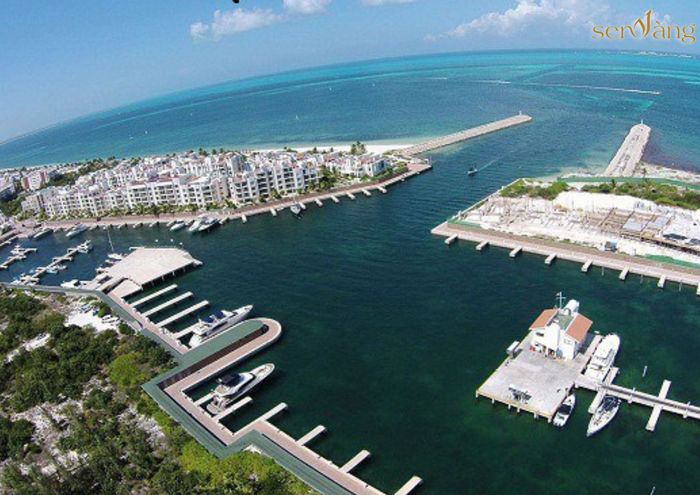 At the report Just sent to the City Council, a representative of the Da Nang City People's Committee said that the total number of key and dynamic projects in the 2016-2020 period approved by the City Council in resolutions is 76 projects. Currently, 10 projects have been completed, 44 projects are transitioned to the period 2021-2025 (If 4 component projects are included, the total number of transition projects is 48 projects), it is recommended to remove 22 projects from the list key projects, motivation.
On the basis of the criteria for selecting the project list outlined, the City People's Committee has reviewed, synthesized and proposed a list of key and dynamic projects in the 2021-2025 period with 80 projects
6. Quang Ninh assigns 1.6 ha to Sungroup for Sunhome Social Housing Project next to Van Don Airport
Quang Ninh Provincial People's Committee issued a Decision on August 6 on changing the land use purpose and allocating land to Van Don Sun Joint Stock Company to implement the Sunhome Airport Social Housing project at Doan Ket commune, Van Don district.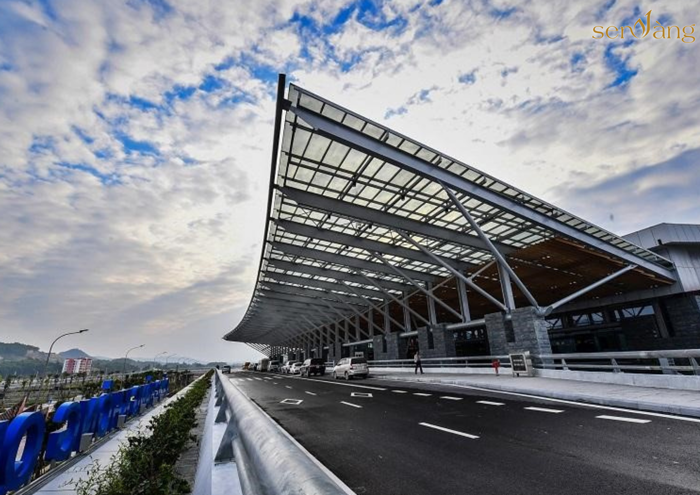 Accordingly, the Provincial People's Committee allocated 15,889.6 m2 of land in the form of land use fee collection to Van Don Sun Joint Stock Company to implement the Sunhome Airport Social Housing Project in Doan Ket Commune, District 1. Van Don.
Which includes: 7,957 m2 of land (6,366 m2 of social housing land, 1,591 m2 of commercial housing land), 508 m2 of technical infrastructure, 1,955 m2 of playgrounds and sports; 2,686.6 m2 of land for landscaped trees, gardens, 1,742 m2 of parking lot, 1,051 m2 of internal traffic. The land allocation period is 50 years, from April 8, 2019.
7. Ho Chi Minh City: 230ha of land is invested to build a park in the next 5 years
The Department of Construction has just sent a document to the districts and Thu Duc city on the proposal of public investment plans of projects to develop parks and public trees in the city for the period 2021-2025.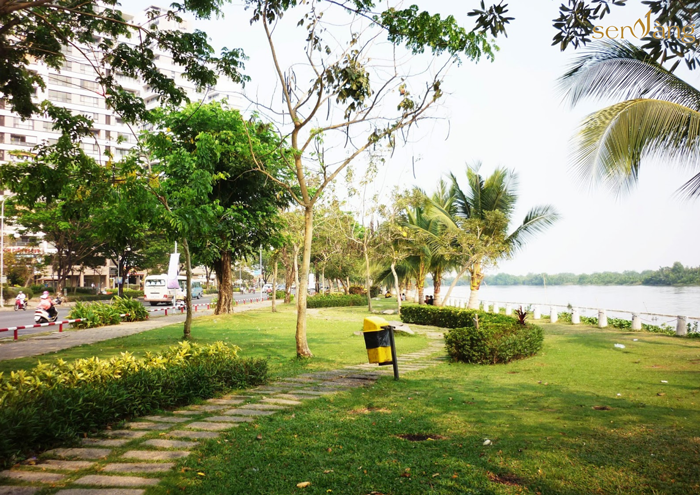 According to the General Department of Construction's list, from now to 2025, 23 projects will be included in the program to develop public parks and trees. The total size of these parks is nearly 230ha. Of which, nearly 45ha is public land, the rest is people's land that needs to be recovered and cleared to build a public green park.
Previously, the People's Committee of Ho Chi Minh City also issued a plan to develop public green parks in the city in the period of 2021-2025. In particular, the city assigned departments, branches and localities to propose public investment policies for projects to develop parks and public green areas and continue to review and supplement the land fund to continue investing in projects. this project in the districts.